Forest School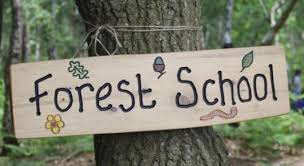 This year we are launching a Forest School club for Key Stage 1 children. This will be an exciting after school club where children will complete a range of different activities which aim to build self-esteem and confidence. Forest School is an inspirational process, that offers ALL learners regular opportunities to achieve through hands-on learning experiences in a woodland or natural environment with trees.
When participating in Forest School all participants are viewed as:
equal, unique and valuable
competent to explore & discover
entitled to experience appropriate risk and challenge
entitled to choose, and to initiate and drive their own learning and development
entitled to experience regular success
entitled to develop positive relationships with themselves and other people
entitled to develop a strong, positive relationship with their natural world
We will be completing a range of activities based on our natural surrounding from art work to collecting wood to build fires.